Everyone who knows me well enough, knows I fly often. In the effort of saving on airfare I was looking for different tools to compare availability and cost. One of the most useful tools that came to my knowledge last year is Google Flights!
Despite being a great tool it's still new so many people have never heard about it. I'm not going to explain in details how to get the most from Google Flights since it's easy to use and has been covered by other sources online.
Getting prices from major airlines for range of dates and advanced filtering options makes it comprehensive as you were travel agent. Some airlines (e.g. Southwest) and destinations not showing on Google Flights so to get more options and sometimes better price I also use Southwest website (Calendar view) and ITA software's website. I plan and book my trips at least two weeks ahead and avoid last minute booking which usually cost a lot more.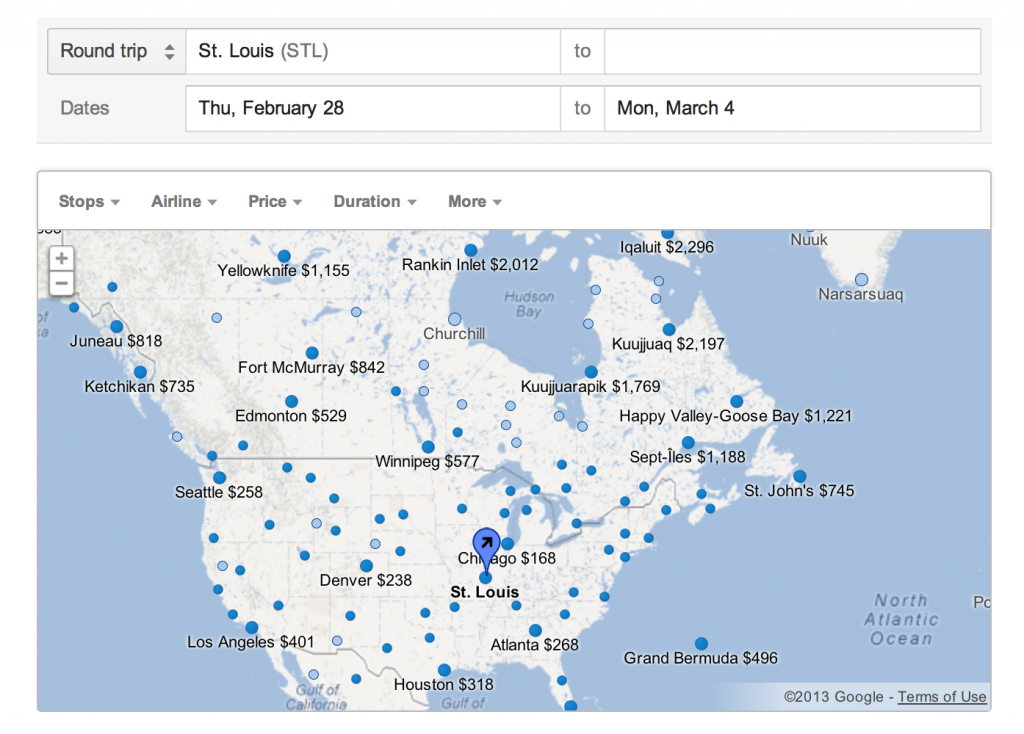 Another thing you should know is that Google Flight doesn't let you book the trip, instead it directs you to the airline's website. In some cases you will find the same fare is cheaper on websites like Vayama, Orbitz and travelocity. Also you will sometimes find fares that were not showing on Google Flights results. So why not to use these websites instead? Because it doesn't let you view search results for range of dates. Instead you will have to enter specific dates and perform multiple searches. If you are flexible with the dates of the trip you can sometimes save significant amount of money.
When you find a flight for a very low price, book it right away since the price will usually go up. If you are not sure about it yet, find out about cancellation policy. Most airlines allow you change your mind and cancel the booking within 24 hours (unless you fly the next day) so you can book the flight and have 24 hours to cancel if you change your mind or find any issue with the reservation you booked.